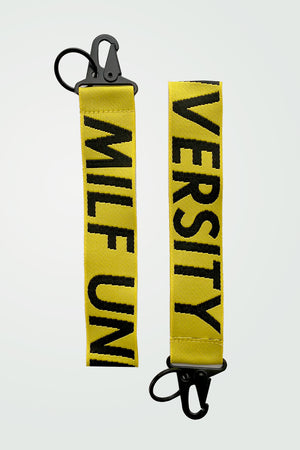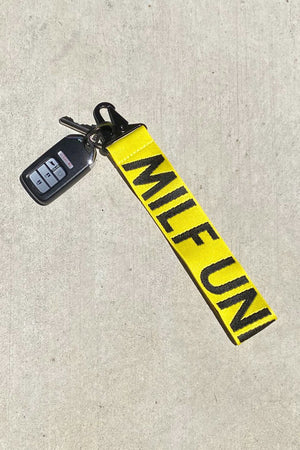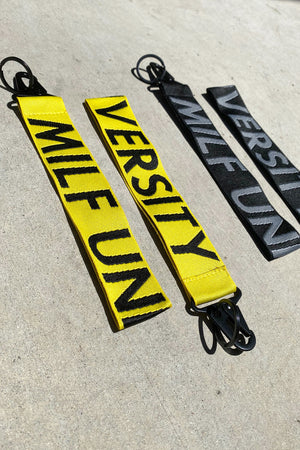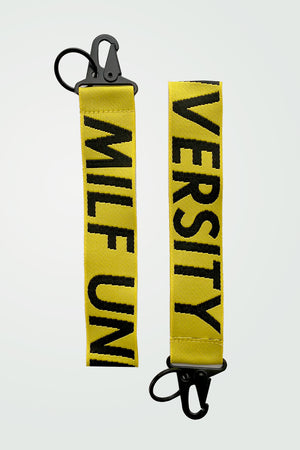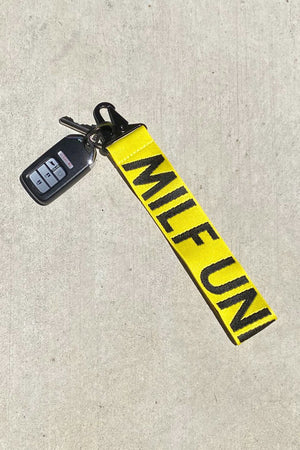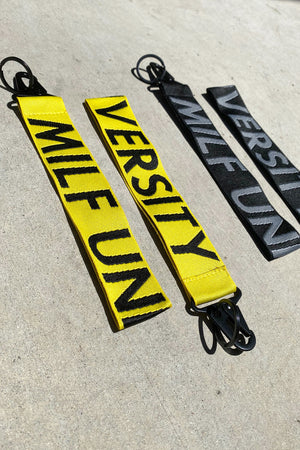 On Sale
Utility Keychain Yellow
The Yellow Utility Keychain has a woven yellow strap with the MILF University Logo in black. The keychain is equipped with a black keyring and a black utility clasp. It is a functional accessory as it can be hooked onto a bag, a pair of jeans, or a jacket. 
About 10" in length and 1.5" in height.
ALL SALES ARE FINAL ON ACCESSORIES, NO EXCHANGES OR REFUNDS.
Durable
I was eyeing this for so long! I'm happy I got it it's very cute and very good quality.